MARKETING AND ADVERTISING FOR INGROUND SWIMMING POOL CONTRACTORS IN A POST-COVID ECONONY.

For the past few years, no one in the pool industry has needed to do much, if any, advertising. The pandemic forced us into our homes, where we resiliently crafted spaces to create memorable experiences despite the circumstances. With many people spending more time at home, backyard renovations became popular, leading to an unprecedented surge in swimming pool demand.
Now that many of us are returning to travel, making up for missed vacations, and reconnecting with loved ones, the pool industry faces a situation it has not encountered in years – the need to find new pool construction customers.
Before considering the array of advertising opportunities available today and investing time and money into the plethora of ad channels, it can be crucial to take a valuable initial step – evaluating your current position. Doing so can save you from costly missteps and ensure that your efforts lead to the right type of leads that produce profitable sales. Understanding your starting point can be the key to crafting an effective and targeted advertising strategy that maximizes your return on investment.
EVALUATE YOUR BRAND IDENTITY AND POSITION IN THE MARKET
Now is a great time to reassess your brand identity and position in the market. Your brand is more than your logo and includes fonts, colors, graphics, and other elements. Your brand should reflect your business's core values and unique selling points while appealing to your demographic.
It's essential to ensure that your branding elements and overall brand identity create a cohesive and consistent image of your business that resonates with your demographic, which should align with homeowners who are financially able to purchase not only a swimming pool but the types of pools your company builds.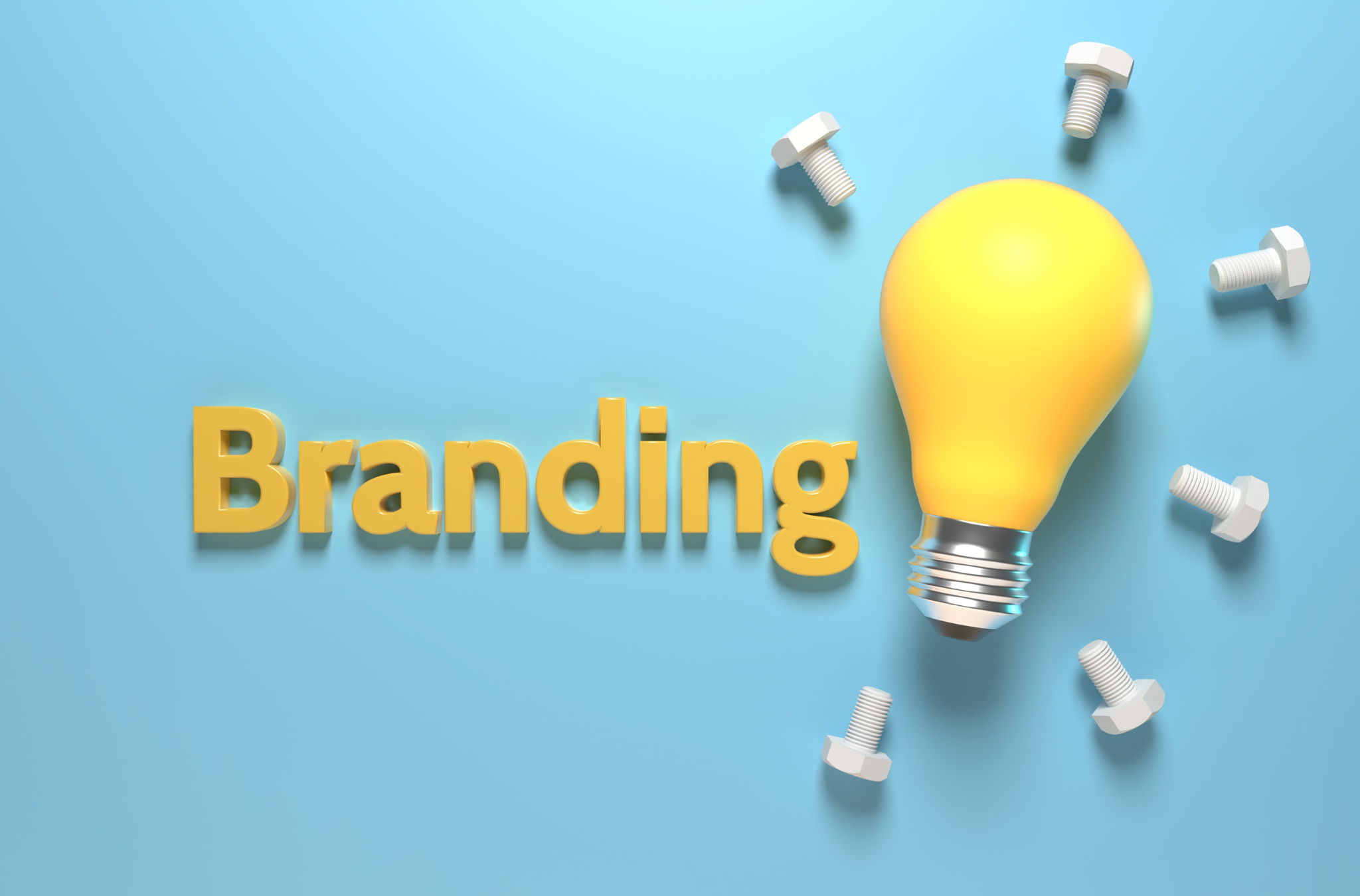 BRAND RELEVANCY & CONSISTENCY
Few businesses in the pool industry have had time to think about their brand in several years, and some brands' last update was so long ago that they have since become dated. Ensuring that your brand remains current and avoids becoming dated is crucial for maintaining relevance and staying competitive in today's rapidly evolving business landscape. A contemporary and up-to-date brand image signals to your audience that your business is in touch with current trends, technologies, and the overall customer experience.
Brand consistency across all mediums is essential because it helps create a unified and cohesive brand image, which is crucial for building trust, recognition, and loyalty among your target audience. Consistent brand identity makes it easier for customers and potential customers to recognize and remember your brand. When they see your logo, colors, or other brand elements, they can quickly associate it with your business, making it more likely that they will contact you.
A marketing principle called The Rule of Seven suggests that a consumer needs to be exposed to a brand or message at least seven times before they take action or remember it. Using different logos, colors, and fonts on your website, social media, shirts, hats, yard signs, banners, emails, proposals, contracts, letterhead, etc., typically takes much longer for brand recall to occur. Create consistency across all mediums while ensuring that your overall brand image appeals to consumers who can afford the type of inground swimming pool project your company builds.
COMMUNICATIONS & LEAD MANAGEMENT
First impressions matter! Communication documents are often the first point of contact between the pool contractor and the potential customer. A professional and well-crafted email or proposal can create a positive first impression, indicating that you are serious, competent, and reliable.
Incorporating a Lead Management/CRM (Customer Relationship Management) system can be a game-changer for pool contractors in efficiently tracking, organizing, and managing leads. Relying on email folders and/or spreadsheets can be an effective way to manage leads when your lead volume is low, but when you are dealing with numerous leads per day or week, it can be challenging to keep up with. This is especially true when you apply The Rule of Seven and incorporate any level of lead follow-up system, like email drip campaigns or sales funnels.
SEO vs. PAID SEARCH ADVERTISING
SEO (Search Engine Optimization) is a term often used to encompass various marketing and advertising strategies, even if they aren't directly related to traditional SEO practices. At its core, the primary objective of SEO is to drive organic, non-paid traffic to your digital assets, including websites, social media pages, and business listings, through search engines.
Whether potential customers search for your business or the products/services you offer on search engines like Google, Bing, or DuckDuckGo, or they conduct in-platform social media searches on Facebook, Instagram, Pinterest, or TikTok, the goal of SEO remains consistent. It ensures that your website, page, or listing appears close to the top of the search results without resorting to paid advertising on those platforms.
In contrast to organic methods like SEO, paid advertising involves investing financial resources to promote your products, services, or brand across various digital platforms. Paid advertising can take multiple forms, including search engine ads (like Google Ads), social media ads (such as Facebook Ads, Instagram Ads, or Twitter Ads), display advertising, video advertising (YouTube Ads), and more.
DIRECTORIES
Ensuring your business is easily discoverable when consumers search for inground swimming pool contractors in their area is vital, and directory listings can offer an effective solution. However, it's essential to be mindful of certain directory-based companies that may charge based on leads sent, some of which might not be the ideal prospects or might sell you leads that have also been shared with your competitors. Consider reputable directories like Google, Facebook, Yelp, YellowPages.com, Yahoo! Local, Bing, and Localstack.com to optimize your listing strategy.
Local directories prove invaluable for pool installers, generating brand awareness and valuable leads within your community. To find local directories, conduct searches for business directories in the areas you serve. Additionally, being a part of local organizations like the Chamber of Commerce, Rotary, local Business Alliance, or similar groups can open avenues for listings in their online directories. Furthermore, checking local town websites for business directories presents another excellent opportunity for enhanced visibility.
By thoughtfully leveraging the potential of directory listings, you can ensure that your business is well-positioned to attract relevant leads, establish a prominent online presence, and connect with potential customers seeking top-quality pool construction services in your vicinity.
TRADITIONAL MARKETING & ADVERTISING
While digital marketing has its place and can be highly effective, there is something to be said for traditional marketing and advertising that can create a lasting impact and build valuable connections within the local communities you serve.
Contacting private and public schools for sponsorships can be a great way to reach your target audience within your service area. Sponsorship opportunities include your banner at a ballfield or other opportunities to display your company and brand for travel ball, equestrian clubs, swim teams, etc.
In addition to schools, you can contact golf courses and country clubs, as many of them have advertising and/or sponsorship opportunities available.
Establishing relationships with home builders, residential architects, interior designers, and other professionals your ideal customer might work with is an excellent example of successful referral marketing and can be a great source of leads for pool builders.
While often overlooked in the digital age, direct solo mail campaigns can be highly targeted and personalized to reach your desired demographic. Utilizing eye-catching luxurious-looking postcards can be a great lead-generation tool.
You can also contact your local SBDC (Small Business Development Center), EDO (Economic Development Organization), and ESO (Entrepreneurial Support Organization), who provide no-cost/low-cost resources, business coaching, and a wealth of information and resources to help you fine-tune and grow your business and develop your entrepreneurial skills.
CONCLUSION
As the pool industry continues to adapt to a post-Covid economy and seeks new pool construction customers, reevaluating your marketing and advertising strategies should be considered. Digital marketing, video content, and social media strategies can be highly effective. Still, they can produce more desirable results when combined with an effective brand strategy, professional communication, and traditional marketing and advertising techniques.
For more information about maximizing your business's marketing potential and leveraging the power of branding, traditional and digital marketing to attract your ideal customers and generate valuable leads, contact Stacy Nelson at Triquetra Marketing at www.triquetramedia.com or schedule a FREE 15-minute explore call to see how Triquetra can make a difference in your business.